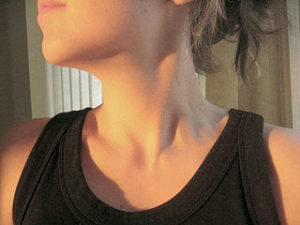 Definition
Pain in the neck is common and most often caused by harmless, though troublesome muscles. The symptoms can come on acutely or during periods of stress or a lot of work, for example in front of a computer screen. However, there are other and sometimes serious diseases that can also cause neck pain. Below is a selection listed alphabetically, then a list of "Red flags" / danger signals.
Causes of neck pain

(alphabetical)
Aterio-venous fistula (blood vessel change) in the neck (rare) Varying symptoms including paralysis
Osteoarthritis, Spondylosis

Between discs in the neck
Side joint (facet joint)

Bekhterevs / ankylosing spondylitis
Fracture injury in the neck

Sports Injury
Assault
Diving Accident

Discitis (intervertebral infection)
Eagles syndrome (calcification in the jaw ligament) (reference: More C, 2017) Cramp-like pain in the left part of the neck, face and head. Exacerbation by lateral flexion and rotation to the right
Infection Discitis (Intermediate Disc Infection) Often other signs of infection (night sweats, some fever, pain).
Osteomyelitis (vertebra infection) in the neck
Herpes zoster («Shingles»: always on one side of the throat, painful blisters and skin sores)
«Crick in the neck» (Torticollis)

Muscle pain triggered by unusual movement or muscle stretch during sleep

Congenital (congenital) malformation of muscle or cervical vertebrae. Kippel-Feil syndrome with more
Muscular fibrosis in newborn or small children
Chondrocalcinosis / pyrophosphate arthritis. A rare manifestation is acute arthritis of the neck with pyrophosphate crystals around cervical vertebra C2 which can cause severe pain and neck stiffness, fever and signs of inflammation in blood tests ("crowded its syndrome"). This can be misinterpreted as meningitis.
Cancer (rare). Different shapes and locations (skeleton, spinal cord) Spinal tumors. Skeletal pain. Nerve compression (with nerve symptoms). May be metastases from another tumor
Intervertebral discs Prolapse with nerve compression Most often between C5 / C6 or C6 / C7. Prolapse of intervertebral discs ("neck prolapse"): See separate section below
Meningitis (meningitis) Headache, nausea, neck stiffness
Muscle pain (myalgia)
Myelitis (inflammation of the spinal cord) See also SLE above
Polymyalgia rheumatica (PMR)

Never before 50's age
Quick start (within hours)
High CRP and lowering response (SR)
At the same time in both shoulders, pelvic or thighs

Prolapse of intervertebral discs ("neck prolapse"): See separate section below
Systemic lupus erythematosus (SLE) with spinal cord manifestation / myelitis (rare)
Takayasu arteritis

High CRP and lowering reaction (SR)
Pain on the side of the throat (over arteries, carotidynia)
Young women

Whiplash Various forms of neck injury after sudden overexertion (extension). Most often associated with a car accident with a rear-end collision. The mechanism behind chronic pain is often unclear
6 Red Flags (Danger Signals):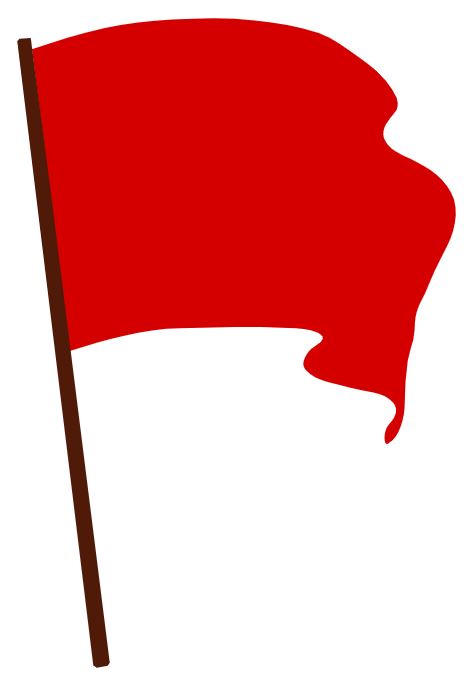 Troublesome symptoms for more than 6 weeks
No improvement or gradual deterioration over time
Pain radiate to arm or leg
Pain by knocking against the vertebra of the neck
Numbness or loss of muscle strength
Other new symptoms (unexplained new night sweats, fever, weight loss, headache, nausea)
Examinations for neck pain
Disease history: The symptoms from the onset of the disease are assessed. Neck prolapse and "kink" begin abruptly or within a few hours. Infections are noticed by rapid deterioration. In prolapse, the pain may radiate to the shoulder, upper arm, forearm and / or hand and fingers, often with numbness. Rheumatic inflammation often occurs more gradually and may be most pronounced in the morning with improvement in activity. Symptoms of other illness (which may be related) are noted, corresponding to pain elsewhere in the body and whether the general condition (fatigue, new night sweats, fever, weight loss) is affected.
Clinical examination (GP, neurologist, rheumatologist) assesses whether nerves are affected, one looks for muscle pain, signs of rheumatic disease and infection.
Laboratory tests may include CRP, lowering reaction / SR, blood cell count, liver and kidney function tests and more.
Imaging with X-rays rarely reveal causes, CT images can show skeletal changes and calcifications, while MRI scans most often provide information about intervertebral discs (neck prolapse), signs of infection, rheumatic inflammation, tumors or disease of the spinal cord.
Headache and rheumatic disease are described here (Vaskulitt.no)
Debt pain and rheumatic disease have their own side here
---
This page has had 21 visits today