Definition
PVP syndrome (polyvinylpyrrlidone) is a deposition disease caused by injected methadone tablets. Occurs among former or current drug addicts. Methadone Martindale as a release drug is taken from the market. The symptoms can be similar systemic connective tissue disease with skin manifestations, inclusive Systemic lupus (SLE), (but without Antibodies).
Disease Cause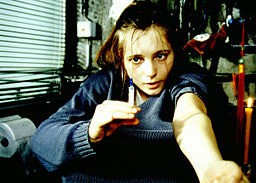 Polyvinylpyrrolidone (PVP) is not absorbed when taken as tablets, but by injection it is stored (accumulating) as PVP in bone marrow, kidney, gastrointestinal and skin.
Symptoms
Low Blood Prod\late (anemia)
Joint inflammation (Arthritis)
Skin symptoms (blisters/pemphigus, eczema)
Skeletal pain and fractures (fracture)
Diagnosis
Tissue samples (biopsy) from the bone marrow, kidney, gastrointestinal or skin show PVP-containing macrophages
Treatment
PVP does not break down in the body, and no special treatment is available.
Literature
---
This page has had 1 visits today